Future Communications Company W.L.L CR no 51232-1 Portal (Referred to hereafter as FCC) is a website owned and operated by FCC, a company organized under the laws of the Kingdom of Bahrain, and having its principal place of business at the city of Manama.
FCC supplies Products [defined in the "Definitions" Section] and Services [defined in the "Definitions" Section] to the user (referred to hereafter as "You") subject to the conditions described hereafter. These terms and conditions shall govern each and every contractual relationship between FCC and You.
Any order submitted by you to the Website implies that you have recognized and accepted these Terms and Conditions which shall prevail over any other document.
You should (i) read these Terms and Conditions carefully and (ii) agree to be bound by their provisions, failing of which will result in your loss of any entitlement to use or access the website.

FCC reserves the right to amend these Terms and Conditions, as well as the Products, Services and Prices available on the Website at any time, at its sole discretion, and without prior notice. All new terms shall automatically be effective one week after they are initially posted on the Website. Any rights not expressly granted herein are reserved.

The contractual terms and conditions shall be stipulated under the laws and legal provisions of the Kingdom of Bahrain applicable on the date of the confirmation of your Order by FCC.

1. Definitions
whenever used in the Terms and Conditions, or in relation with their performance, the following terms shall have the meaning defined hereafter:
Area shall mean countries where FCC's services provided through the Website are supplied. At the time being, Area shall mean Kingdom of Bahrain. The Area is however subject to extension and/or modification from time to time. In this case, FCC will provide a specific and express amendment to this definition of "Area".
Prices Catalog shall mean prices of products and services provided by FCC for You. As mentioned earlier, all prices are subject to change without prior notice and at the sole discretion of FCC.
Order shall mean every order you place and post on the Website.
Parties shall mean collectively FCC (or "We") and both the purchaser and/or the user (both referred to as "You")
Product shall mean the equipment ordered by You and sold on line by FCC through the Website, and the characteristics of which are provided by the manufacturer of the equipment concerned.
Services shall mean the services ordered by you and sold / provided by FCC through the website to you. Services include but not limited to product delivery, installation, maintenance, training, and/or support


2. ELIGIBILITY
This Website is available only to, and may only be used by, confirmed registered members of FCC Portal. Without prejudice to the foregoing, access to or use of our Services shall not be granted to children (persons under the age of 18) or to temporarily or indefinitely suspended users of the Website or any other website owned and/or operated by FCC or a subsidiary or affiliate of FCC. If you are under the age of 18, you can use this Website ONLY in conjunction with, and under the supervision of your parents or guardians. If you do not qualify, you cannot use our Website. Furthermore, your account on the Website may not be transferred or sold to any other party. If you want to register as a business entity, you can only register if you represent that entity and have the authority to bind the entity to these Terms and Conditions. In this case your registration to FCC shall imply that the entity has recognized and accepted these terms and conditions. FCC reserves the right to refuse services, terminate accounts, remove or edit contents, or cancel Orders at its sole discretion.
This Website is currently dedicated to users and purchasers located in the Area. While it may be accessible to users located in other places, FCC specifies that it does not provide Products or Services outside the Area.
Our Website and related services are provided from the Kingdom of Bahrain. The laws of other countries may differ regarding the access and use of this Website. We make no representations regarding the legality of this Website and related services in any other country and it is your sole responsibility to ensure that your use complies with all applicable laws outside the Kingdom of Bahrain.

3. PRIVACY
Please review our Privacy Policy , which also governs your visit to Our Website.
FCC shall not sell nor rent your personal information to third parties for their marketing purposes without your explicit consent. Our use of your information shall be in compliance with the Privacy Policy.

4. ELECTRONIC COMMUNICATIONS
when you visit our Website or post e-mails to this Website, you are communicating with us electronically. In return, you consent to receive communications from us electronically. We will communicate with you by e-mail or by posting notices on this Website. You agree, under these terms and conditions that all agreements, notices, disclosures and other communications that we provide to you electronically satisfy any legal requirement that such communications be in writing.

5. COPYRIGHT
All content included on this Website, such as, without being exhaustive, texts, graphics, designs, logos, button icons, images, audio clips, digital downloads, data compilations, trademarks and software, is the property of FCC or its content suppliers. The compilation of all content on this Website is the exclusive property of FCC. All software used on this Website is the property of FCC or its software suppliers.
By accessing the Website or using the Service, you acknowledge such rights and corresponding duties for you.
Except as expressly permitted in this Terms and Conditions, all or part of the content of this Website cannot be modified, copied, reproduced, republished, uploaded, downloaded, posted, transmitted, licensed, assigned or distributed by any means, or in any form, wherever this Website is accessible, without the prior written consent of FCC.
FCC is free to use any ideas, concepts, know-how, or techniques contained in any communication you send to FCC without any compensation and for any purpose whatsoever, including but not limited to, developing, manufacturing and marketing products and services using such information.

6. WEBSITE ACCESS
FCC does not grant you any license to download (other than page caching) any content of this Website or modify it, or any portion of it, except with express written consent of FCC.

Moreover, you are not allowed to resell or make:
- any commercial use of this Website or its contents, or,
- any collection and use of any Product listings, descriptions, or prices, or,
- any derivative use of this Website or its contents, or,
- any downloading or copying of account information for the benefit of another merchant, or,
- any use of data mining, robots, or similar data gathering and extraction tools.
This Website or any portion of it may not be reproduced, duplicated, copied, sold, resold, visited, or otherwise exploited for any commercial purpose without express written consent of FCC.
You may not frame or utilize framing techniques to enclose any trademark, logo, or other proprietary information (including in particular images, text, page layout, or form) of FCC, its affiliates, or any other of its partners and suppliers, without FCC's prior express written consent.
You may not use any Meta tags or any other "hidden text" utilizing FCC and/or FCC Portal name or trademarks without the express written consent of FCC.
Any unauthorized use may give rise to legal proceedings before the relevant courts.
You are granted a limited, revocable, and non-exclusive right to create a hyperlink to the home page of this Website so long as the link does not portray FCC, its affiliates, or their products or services in a false, misleading, derogatory, or otherwise offensive matter. You may not use any of FCC's logo or other proprietary graphic or trademark as part of the link without the express written permission of FCC.
This Website may contain hyperlinks to websites operated by parties other than FCC. Such hyperlinks are provided for information purpose only. FCC does not control such websites and is not responsible for their contents or Your use of them.

7. YOUR ACCOUNT:
If You use this Website, you are responsible for maintaining the confidentiality of Your account and password and for restricting access to Your computer, and You agree to accept responsibility for all activities that occur under Your account or password.

8. REVIEWS, COMMENTS, COMMUNICATIONS, AND OTHER CONTENT You may post reviews, comments, and other content; and submit suggestions, ideas, comments, questions, or other information, so long as the content is not illegal, obscene, threatening, defamatory, invasive of privacy, infringing of intellectual property rights, or otherwise injurious to third parties or objectionable and does not consist of or contain software viruses, political campaigning, commercial solicitation, chain letters, mass mailings, or any form of "spam." You may not use a false e-mail address, impersonate any person or entity, or otherwise mislead as to the origin of a card or other content. FCC reserves the right but not the obligation to remove or edit such content, but does not regularly review posted content.
If You do post content or submit material, and unless We indicate otherwise, You grant FCC a non-exclusive, royalty-free, perpetual, irrevocable, and fully sub licensable right to use, reproduce, modify, adapt, publish, translate, create derivative works from, distribute, and display such content throughout the world in any media. You represent and warrant that You own or otherwise control all of the rights to the content that You post; that the content is accurate; that use of the content You supply does not violate this policy and will not cause injury to any person or entity; and that You will indemnify FCC for all claims resulting from content You supply. FCC has the right but not the obligation to monitor and edit or remove any activity or content. FCC takes no responsibility and assumes no liability for any content posted by You or any third party.

9. RISK OF LOSS All Products purchased from the Website are made pursuant to a shipment contract. This means that the risk of loss and title for such Products pass to You upon our delivery to the carrier. In the rare cases of losing a shipment before delivery, FCC will gladly replace your order or issue You a complete refund. Please review the terms and conditions related to the shipment courier before placing your order

10. PRODUCT DESCRIPTIONS FCC attempts to make its Website as accurate as possible. However, FCC does not warrant that Products descriptions or other content of this Website is accurate, complete, reliable, current, or error-free. Any description, photographs, designs or similar illustration of a Product shall therefore not be considered as binding to FCC, which may in no event be declared liable for misrepresentation or inaccuracy of the information or specifications of the Product published on the Website on the basis of the information provided by the Product's manufacturers. Moreover, FCC may in no event be declared liable for any technical or physical alteration made to the Product by its manufacturer.
If a Product offered by FCC through the Website does not bear the quality and particulars described on the Website, Your sole remedy is to return it without having used it. Products returned to FCC must be complete with packaging material (shipping container and foam inserts). You shall ship the complete Product(s), freight or postage prepaid and insured, to FCC at : Bahrain, Manama, 26337, P.O.BOX Zinj, Building 106, Road 20, Abdrahman Jassim Kanoo Ave
Shipments improperly labeled will be returned to you without any liability to FCC. Upon receipt, FCC will then return it to the manufacturer of the Product and will do its best efforts to keep you informed about the review of the Product made by the manufacturer.
You shall also be aware that some instructions manuals related to some Products are only available by downloading them from the Product manufacturer's website.

11. AVAILABILITY OF THE PRODUCT
All Products mentioned on the Website are offered for as long as stocks last. Some products on the website can be back-ordered. A back-order is when a customer places an order for an item that is out of stock. FCC will attempt its efforts to specially procure the back-ordered item for that customer. In the case of a backorder, the delivery time is usually much higher than that for available, in stock, products. You are to accept that periods, of which, FCC promises to deliver the backordered product to the customer are only estimates, that such estimates cannot always be accurate, and that they are by no means guaranteed. Under such conditions, FCC will inform the customer of extended delays, and may choose to refund the customer; However, due to the efforts placed in the process of obtaining an out of stock item, FCC reserves the right not to refund the customer immediately upon his request. If FCC believes that the duration to procure the product is unknown, or if obtaining such a product will cost more than what the customer had already paid for that product, then FCC may issue a refund to the customer.

12. PRICING
Except where noted otherwise, the Price Catalog displayed with respect to Products on our Website represents the full retail prices listed on the Products, suggested by the manufacturer or supplier, or estimated in accordance with standard industry practice. For certain Products that are offered as a set, the Price Catalog may represent "open-stock" prices which means the aggregate of the manufacturer's estimated or suggested retail price for each of the Products included in the set.
With respect to Products sold by FCC through the Website, We cannot confirm the price of Products until You order it; however, We may NOT be entitled to charge Your credit card until Your order has entered the shipping process.
Despite our best efforts, a small number of the Products in our Prices Catalog. If we discover any mispricing, We will do one of the following:

• If a Product's correct price is lower than our stated price, We will charge the lower amount and ship You the Product.
• If a Product's correct price is higher than our stated price, We will, at our discretion, either contact You for instructions before shipping or cancel Your order and notify You of such cancellation.
The prices provided in the Price Catalog displayed on the Website are exclusive of any tax, duties and charges applicable. All prices are given in Saudi Riyal by default.
The tariff specified in the confirmation order issued by FCC includes the price of the Product or the related Services, handling charges, packaging and transportation costs. The tariff however does not include any applicable taxes, duties and charges existing (i) in the country of delivery and/or (ii) in the countries where the Product(s) transit. You hereby acknowledge and agree that such taxes, duties and charges remain to be paid directly by You to the relevant authorities.

13. PAYMENT
You shall pay the Product(s) and/or related services ordered as follows:
- Online payment via credit card: [Visa, MasterCard] via the SSL protocol which provide You a reliable secure payment system. By opting for online payment, You expressly acknowledge and certify that You are the owner of the credit card used. FCC may not be held liable for any misuse of Your credit card by anyone.
No payment made will give rise to any reimbursement from FCC for any reason whatsoever.
You will be responsible for all reasonable expenses (including attorneys' fees and costs) incurred by FCC in collecting unpaid amounts under these Terms and Conditions.
You shall be charged for all the shipping and delivery fees.

14. DELIVERY
the Product(s) ordered via this Website is (are) delivered through a shipping courier. You will be charged shipping fee when placing your order that will be added to the order total. You will be able to view the shipping fees before placing the order so you have the chance to not go through with the order. Shipping cost varies according to destinations, size, and weight of shipment. Please review our Shipping Fees section for more information on price of shipment. Shipping charges are subject to change without prior notice. FCC will not be liable for any amounts resulting from delays, lost shipments, wrong addresses …etc.
Inside the Kingdom of Bahrain, Orders placed before 10 AM Bahrain time will be delivered within 6 days. Any further orders placed after that will be delivered within 7 days (7 business day)
the delivery date provided in the confirmation order issued by FCC is only available for Products which are effectively in stock in our warehouse.
Any delay in delivery shall not entitle you to refuse the Product or cancel the Order.
Unless otherwise provided (in particular when you have subscribed for an Installation Assistance and/or Training Assistance), you are solely responsible for the proper installation, integration and implementation of the Product(s) ordered.

15. ADVERTISER REPRESENTATIONS AND WARRANTIES
you represent and warrant that (i) all information provided by you in any Order is correct and current, and that (ii) You shall not forge or mask your true identity.
16. Refund/Cancellation/Exchange Policy
Products once purchased are not applicable for refund/cancellation or exchange. In case of any defect in the purchased product, the customer should refer to warranty section.

17. WARRANTY
The warranty of the Product is strictly limited to the conditions of warranty specified by the equipment manufacturer. Such warranty shall not apply to damages due to your negligence or fault.
The duration of the warranty shall not, and under no circumstances be extended.
You shall bear all the costs, whatever they are, resulting from the implementation of this warranty by the equipment manufacturer.
Please review our Refunds and aftersales section for more information on refunds and repairs.

18. INSTALLATION, MAINTENANCE AND TRAINING ASSISTANCE
unless otherwise provided and agreed between the Parties, no installation, training or maintenance relating to the Product delivered is supplied by FCC.
FCC may however provide you with a Training Assistance relating to the Product ordered. Terms and conditions of such Training Assistance shall be specified in a separate agreement to be concluded between the Parties.
FCC may also agree to provide you with Installation Assistance and/or Maintenance Assistance services pursuant to separate and specific agreements to be concluded between the Parties.
Installation and/or Maintenance and/or Training Assistance services shall be performed by FCC, or any of its appointed agent or sub-contractor.

19. DISCLAIMER OF WARRANTIES AND LIMITATION OF LIABILITY
FCC, makes no representations or warranties of any kind, express or implied, as to the operation of this website or about the suitability of the information, products, and services contained on this website for any purpose. All such information, products, and services are provided "as is" and "as available" without warranty of any kind.
In no event shall FCC be liable for any direct, indirect, punitive, incidental, special, or consequential damages of any kind, or any damages whatsoever (including without limitation those resulting from the use of this web website, reliance on the materials provided, or more generally for any information, products, and services obtained through this website, or otherwise) arising out of the use of this web website, or resulting from the performance of the order, or the malfunctioning or misuse of the product.

The same shall apply where any alteration or defects of the product are attributable to its manufacturer.
To the full extent permissible by applicable law, FCC disclaims all warranties, express or implied, including, but not limited to, implied warranties of merchantability and fitness for a particular purpose.
FCC does not warrant that this website, its servers, or e-mail sent from the website are free of viruses or other harmful components. FCC will not be liable for any damages of any kind arising from the use of this website, including, but not limited to direct, indirect, incidental, punitive, and consequential damages.
In any case, FCC liability shall be limited to the amount of the value of the product purchased from FCC having occurred the damage.


20. FORCE MAJEURE
FCC shall not be held liable for the nonperformance, or any failure in the execution of one of its obligations hereto, resulting from a case of Force Majeure, an accidental case or circumstances beyond FCC's control, such as, but not limited to: fires, explosions, riots, wars, floods, epidemics, shortage of raw materials or transport facilities, insufficient supply of electricity and power, any delay exceeding the usual transport time, accident during handling operations, strikes, lock-outs, piracy, blockades, restrictions, demands or prohibitions or other hindrances on requirements imposed by any official authority in the departure country or in the country where the Products are delivered or legal actions taken in spite of the correct performance of work.

Should any Force Majeure event, any accidental case or circumstances beyond FCC's control occur, FCC shall advise you as soon as possible upon the event.

21. LEGAL COMPLIANCE
You shall comply with all applicable domestic and international laws, statutes, ordinances and regulations regarding your use of our service.
You undertake to use the Product according to the terms and conditions defined in the documentation, if any, attached with the Product.


22. DISPUTES
Any dispute relating in any way to or in connection with Your visit to the Website or to products You purchase through the Website that cannot be settled amicably within 60 days after formal notice of the dispute shall be finally settled by arbitration by [three] arbitrators in the kingdom of Bahrain, except that, to the extent You have in any manner violated or threatened to violate FCC's intellectual property rights, FCC may seek injunctive or other appropriate relief in any court having jurisdiction.

The requesting party shall designate one arbitrator within 30 days of the date of the submission of the Request for arbitration. The respondent shall then designate one arbitrator within 30 days. The two appointed arbitrators shall designate the third arbitrator who will act as the Chairman of the arbitral tribunal.

The Arbitration under this agreement shall be conducted under the rules then prevailing in the Kingdom of Bahrain.

The place of arbitration shall be Manama

The language of the arbitration proceeding shall be Arabic.

The arbitral award shall be final and binding and the parties hereby waive their rights to any form of appeal or recourse, insofar as such waiver can validly be made.

The arbitral award may be entered as a judgment in any court of competent jurisdiction.

23. NO AGENCY
You and the Website are independent contractors, and no agency, partnership, joint venture, employee-employer or franchiser-franchisee relationship is intended or created by this Agreement.

24. WEBSITE POLICIES, MODIFICATION, AND SEVERABILITY
please review our other policies. These policies also govern your visit to the Website. We reserve the right to make changes to our Website, policies, and these Terms and Conditions at any time and You agree to accept and be bound by those terms, conditions, and notices that are in effect at the time of Your use of the Website If any of these conditions shall be deemed invalid, void, or for any reason unenforceable, that condition shall be deemed severable and shall not affect the validity and enforceability of any remaining condition.

25. OUR ADDRESS
FCC Portal,

https://www.fcc.bh
Email: [email protected]
Bahrain, Manama, Zinj
Building 96, Road 20, Block 331

26. VALIDITY
The recognition of the nullity of a clause shall not affect the validity of the rest of these Terms and Conditions or of any other clause.

To install this Web App in your iPhone/iPad press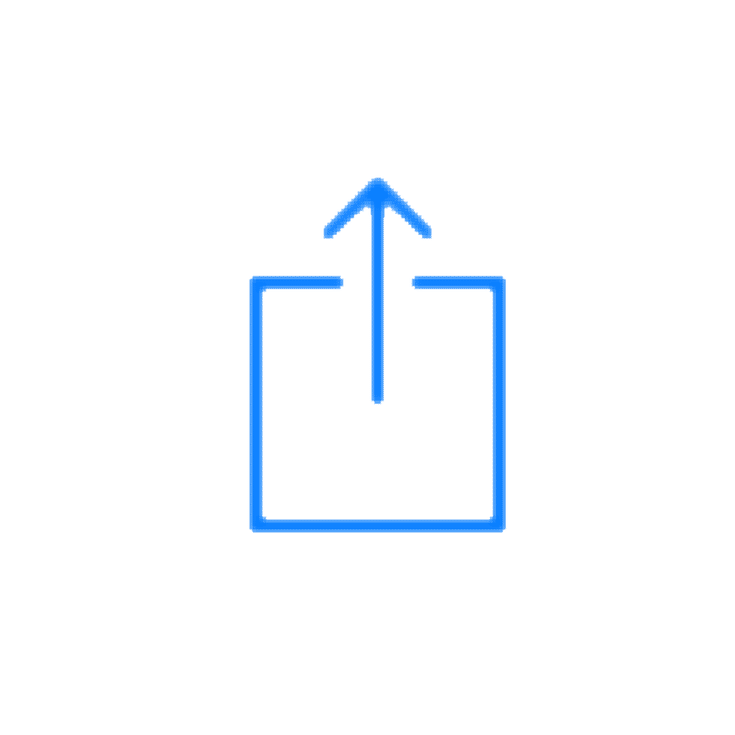 and then Add to Home Screen.